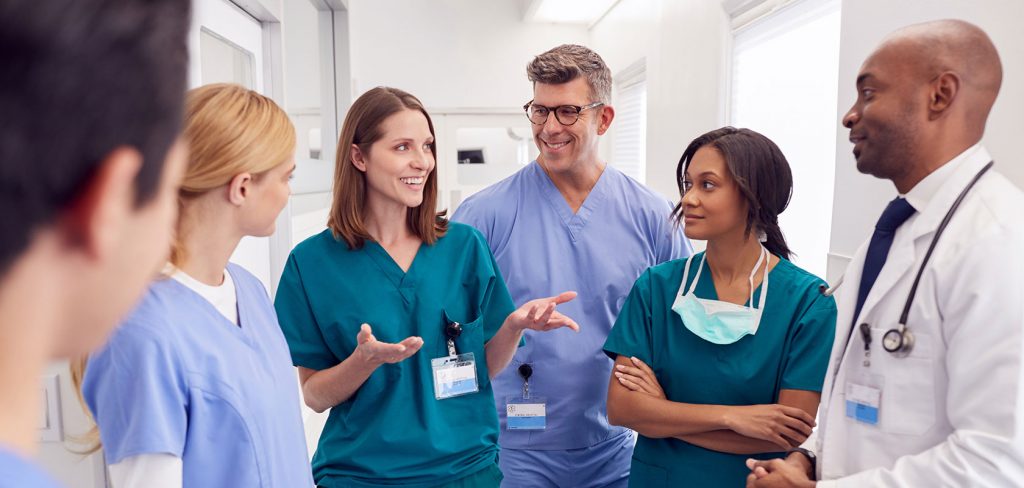 Collaborative Care Model Base Training
Collaborative Care Model Base Training
An evidence and team-based care approach to integrating behavioral health into primary care
Collaborative Care Model: Base Training is designed for Patient-Centered Medical Home (PCMH) practices that have completed the CoCM practice assessment and are determined to be ready to implement the model.
The training is intended to help the primary care physicians, psychiatric consultants, behavioral health care managers, and other primary care practice team members gain the foundational knowledge and skills for implementing CoCM. After completing this activity, participants will be able to translate key processes within their practice setting and integrate CoCM into patient visits.
This training was co-developed by the Michigan Center for Clinical Systems Improvement (Mi-CCSI), Michigan Collaborative Care Implementation Support Team (MCCIST), and Michigan Institute for Care Management Transformation (MICMT). Mi-CCSI ensures trainers are well versed in the concepts and have extensive experience to offer insight and application of the skills, tools, and information covered. Mi-CCSI and MCCIST have been contracted by Blue Cross Blue Shield of Michigan as training entities for this project.
ELIGIBILITY & TRAINING REQUIREMENTS
For more details on eligibility and training requirements, please visit the MICMT website at:
Click to view more details on CoCM Base Training
Demonstration Videos
Collaborative Care (CoCM) Demonstration Videos
The Michigan Center for Clinical Systems Improvement has provided a series of four educational videos demonstrating the process of Collaborative Care (CoCM).
Click to view the CoCM Demonstration Video Series
Screening, Brief Intervention and Referral to Treatment (SBIRT) Demonstration Videos
The Michigan Center for Clinical Systems Improvement has provided a series of four educational videos demonstrating the process of Screening, Brief Intervention and Referral to Treatment (SBIRT).
Click to Access the SBIRT Demo Videos
Questions
For more details on eligibility and training requirements, please visit the MICMT website at: