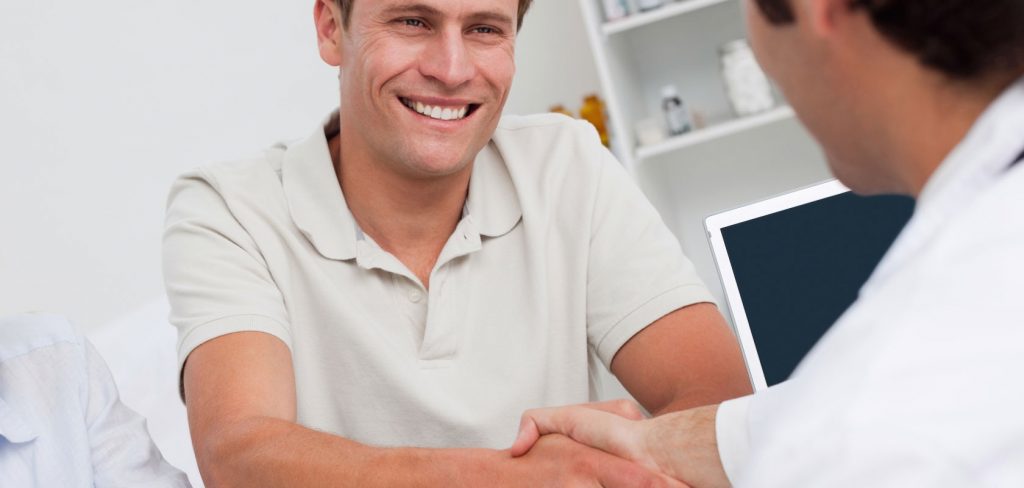 Advancing Skills in Patient Engagement Training
Advancing Skills in Patient Engagement Training
Advancing skills in Engagement & moving towards MI proficiency
During this highly interactive, multi-session training series, the learner will advance their skills in Motivational Interviewing. Learners will be offered multiple learning methods such as didactic discussion, small and large group practice, introspection, videos, hypothesis generation, low-stakes testing, and self-study.  Evaluation of progress will be measured with knowledge tests and skill observation with individualized feedback and coaching.
The literature is clear on what it takes to master the evidence based, complex communication style of Motivational Interviewing. Practitioners require knowledge and skill lessons, knowledge and skill practice and most importantly, feedback on how well they are translating the lessons into actual practice. This course is designed to follow these recommendations and will provide the learners with the experiences necessary to acquire this valuable skill.
At the conclusion of this training course, the participant will be able to:
Describe Motivational Interviewing; Purpose, benefits and limitations.
Summarize each of the 4 processes in Motivational Interviewing.
Recognize differences between engagement helps and harms.
Use the MI fundamental skills: Listening, open-ended questions, affirmations, reflective listening and summarization in baseline, mid-point and final skills assessment measurements.
Define and summarize the processes of focusing and evoking.
Identify different strategies for focusing and prepare to apply them to client interactions.
Define and recognize change talk, sustain talk and discordance.
Differentiate between client cues of readiness, ambivalence and discordance.
Construct effective responses to different client cues.
Define and summarize the processes of planning.
Identify client cues for readiness for planning.
Produce a recapitulating summary and check for planning readiness.
Prepare to use MI skills for planning in real practice settings.
Observe movement through all four processes of MI.
***This course meets the criteria for Advanced Patient Engagement training and supports the 2023 BCBSM PDCM Scorecard. This course meets the requirements for Physician Organizations to receive fee reimbursement for up to $500 within the capped agreement with BCBSM. See your physician organization's BCBSM PDCM agreement for more details.***
Each training series includes:
Three 1.5 hour didactic/practice sessions.
Simulation 1: Recorded and scored simulation experience with standardized patient after completing the didactic sessions.
Self-directed Study.
Simulation 2: Recorded simulation after the self-study period.
Bi-monthly consultation of drop-in sessions are available upon advanced notice of need and request (and customized based on need for optimal impact) throughout 12 months post start date.
Dates, Times & Registration



COURSE DATES/TIMES:
SEPTEMBER/OCTOBER SERIES
We are cancelling the September/October Series due to low registration
NOVEMBER/DECEMBER SERIES
Live Session 1: November 9 | Noon–1:30 pm
Live Session 2: November 16 | Noon–1:30 pm
Live Session 3: November 30 | Noon–1:30 pm
First Simulation: November 30-December 14 | To be scheduled individually
Self-Directed Study Activities: December 15-18
Second Simulation: December 18-22 | To be scheduled individually
Drop-In Q&A and Coaching: December 21 | Noon-1:00 pm
---
2024 COURSES
FEBRUARY/MARCH SERIES
Live Session 1: February 8 | Noon–1:30 pm
Live Session 2: February 15 | Noon–1:30 pm
Live Session 3: February 29 | Noon–1:30 pm
First Simulation: March 4-8 | To be scheduled individually
Self-Directed Study Activities: March 11-15
Second Simulation: March 18-22 | To be scheduled individually
Drop-In Q&A and Coaching: TBD | Noon-1:00 pm
MAY/JUNE SERIES
Live Session 1: May 16 | Noon–1:30 pm
Live Session 2: May 30 | Noon–1:30 pm
Live Session 3: June 6 | Noon–1:30 pm
First Simulation: June 10-14 | To be scheduled individually
Self-Directed Study Activities: June 17-21
Second Simulation: June 24-28 | To be scheduled individually
Drop-In Q&A and Coaching: TBD | Noon-1:00 pm
Audience
This course is intended for nurses, social workers, advanced practice providers, medical assistants and community health workers who desire to gain the knowledge and skills necessary to become proficient at using Motivational Interviewing in their practice.
Faculty
Robin Schreur, BS, RN, CCM
Robin Schreur is a trainer for the Michigan Center for Clinical Systems Improvement (Mi-CCSI). She served as the Clinical Lead Care Manager in Ambulatory Care at Spectrum Health from 2012 until 2020. During this time, she was part of the collaborative care model implementation team. Her aim is to instill the importance of patient-centered care across the continuum of care. Robin has worked in a variety of settings including insurance-based and primary care practices, and as a behavioral health nurse at an inpatient facility. She has extensive experience in training and onboarding hundreds of clinicians in care management roles and motivational interviewing.
Sue Vos, BSN, RN, CCM
Susan Vos is the Program Director at the Michigan Center for Clinical Systems Improvement (Mi-CCSI). She has experience in working with multi-disciplinary teams to provide care for complex patients, extensive knowledge and expertise in practice transformation, developing and implementing care management curricula based on evidence-based guidelines, training of care manager and other clinical practice staff, implementing care models, and driving quality improvement strategies. She is the current president of the Case Management Society of America: Grand Rapids/Kalamazoo Chapter.
Laura Saunders, MSSW
Laura Saunders is the Wisconsin State Project Manager for the Great Lakes Addiction, Mental Health, and Prevention Technology Transfer Centers. Since 2001, Laura has provided SBIRT and Motivational Interviewing training to physicians, nurses, medical students, psychologists, specialty addiction treatment providers, social workers, physical therapists, health educators, and staff who work in correctional settings. She has provided feedback and coaching to hundreds of social workers, correctional staff, and other human service providers who are interested in using evidence-based practices with fidelity. Laura joined the international group of Motivational Interviewing Network of Trainers (MINT) in 2006 (Sophia, Bulgaria) and is an active member of the Wisconsin MINT group.
Cost
$500 for members; $500 for non-members
The fee includes the entire series of three live sessions, self-directed study, two simulation experiences, evaluation of progress, skill observation and individualized feedback & coaching.
Continuing Education Credits
Nurses
This nursing continuing professional development activity was approved by the Wisconsin Nurses Association, an accredited approver by the American Nurses Credentialing Center's Commission on Accreditation.
WNA Approval #:  WICEAP-0372
Contact Hours: 7.5
Criteria for Successful Completion:
Attendance at entire live activity
Completion of a self-study (e.g., online, in C/LMS, hard copy, other media)
Completion of an evaluation form
Successful completion of two simulation demonstrations (e.g. performs steps in correct order, demonstrates all
actions on a checklist, etc.)
Conflict of Interest: There is no conflict of interest for anyone with the ability to control content for this activity.
Social Workers
This course is approved by the NASW-Michigan Social Work Continuing Education Collaborative.
Course approval #:  082223-05
Contact Hours:  7.5
Full continuing education credits are achieved by the successful participation and completion of the entire live training sessions, two simulation experiences, the completion of the self-directed study, and all required pre-/post-tests and evaluations.
Submit continuing education questions to Sue Vos at sue.vos@miccsi.org.
Training Materials & Course Preparation
Access to training materials at this link. You will need the password given to you from your confirmation/reminder email.
Questions
If you have any questions, contact Amy Wales at amy.wales@miccsi.org or Sue Vos at sue.vos@miccsi.org