Basic Self-Management Care Manager Training
Introduction to the Role of Care Manager
This basic level training is applicable to the newly hired care manager.  It is open to MiPCT, non-MiPCT and other practice based care managers and care coordinators. This training fulfills the self-management training component for the SIM (State Innovation Model) for Michigan, the training requirements for the Priority Health care management incentive and the self-management training component for eligibility to receive the Blue Cross Blue Shield of Michigan PGIP care management uplift.  The training utilizes the Team-Care approach for care management and consists of didactic training practical hands-on skills development over two days.  Completion of a self-study component is required prior to attending the on-site training. Instructions and access details will be emailed to the attendee after registration.
Topics covered:
Review best practice workflows and clinical guidelines
Treat-to-target care plan development.
Care coordination.
Tools to support coordination and chronic disease management.
Apply population management.
Learn common barriers and behaviors affecting treatment adherence and identifying strategies to effectively manage the patient's care.
Understand the value of behavioral activation/ motivational interviewing.
Review levels of intensity for intervention.
Learn the value of maintenance planning and sustaining improvement goals.
Cost:
$150 members; $250 non-members
Continuing Education Credits
Michigan Board of Nursing:
This continuing nursing education activity was approved for a total of 11.5 contact hours by the Michigan Nurses Association, an approver of continuing nursing education by the Michigan Board of Nursing.
CCM:
This program has been pre-approved by The Commission for Case Manager Certification to provide continuing education credit to CCM® board certified case managers (CCMs). The course is approved for 14 contact hours.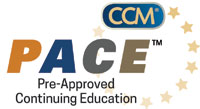 Social Work:
This course is approved by the Michigan Social Work Continuing Education Collaborative for 14 contact hours.
Course Approval Number: 012616-01
View upcoming training sessions View training resources
If you have questions, call (616) 551-0795 ext. 11